It was 11pm and I needed dinner… Luzia was nearby, so I thought I'd give it a shot. They have a huge menu — from burgers and pasta to "tapas" and pizza. The pizza we tried wasn't bad, though the crust was more of a crisp tortilla than what I expected from pizza dough.

Other than what's pictured below, we also ordered the potato omelete (meh) and the fried artichokes (not bad, but on the oily side).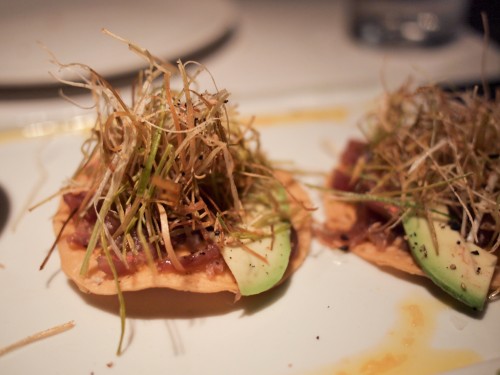 Tuna sashimi over corn "pancakes" (I think they mean chips) with avocado & some other stuff — pretty tasty!

Pizza with cheese, arugula, bresola — not bad, but not quite a pizza.
Conveniently located, but once again, nothing spectacular.